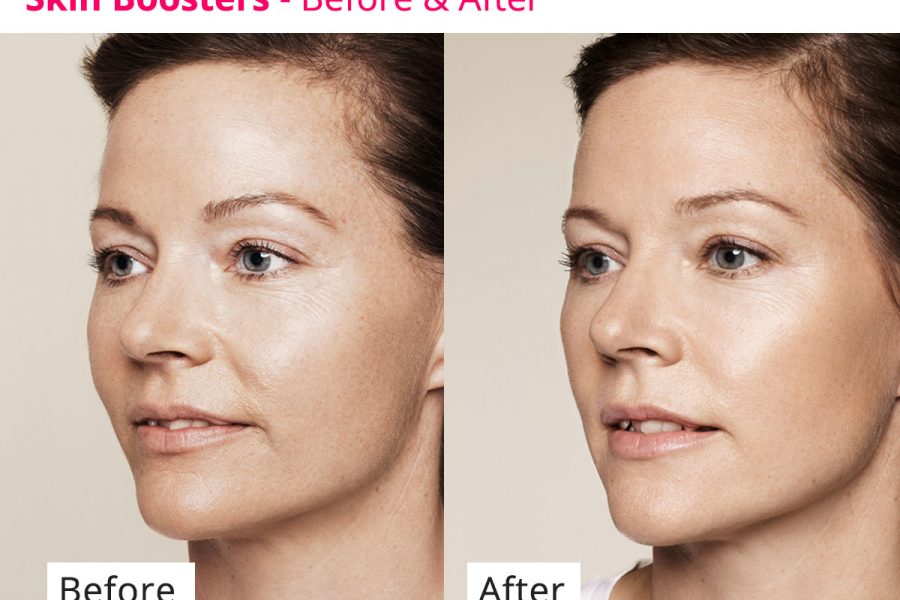 Summer Offers on Skin Booster Injections
Start your Summer with a Healthier skin and get back your GLOW!
Book 3 skin booster injections now for 2700 AED ONLY instead of 4500 AED. 
Limited Time offer!
To book your appointment, call us on 02 558 8815 or visit our appointment page
More about Skin Booster Injections:
Skin can start to look  dull or "tired" as you reach your 40s, 50s and 60s. One of the most popular revitalisation treatments available today is the Skin Booster Injection at Dr. Sherif Mattar Medical Center in Abu Dhabi.
Skin Boosters are micro-injections of dermal fillers in the skin. Unlike traditional dermal fillers, they are not injected beneath the skin to volumise or shape the face. Instead, they are very fine dermal fillers that are injected into the skin to hydrate and improve skin quality. This type of dermal filler can be injected over large treatment areas of the face, neck, and hands to increase the skin's hydration quality. The result is healthy-looking, glowing and plump skin.
Top 5 benefits of a Skin Booster Injections:               
– It can be used in a variety of locations – face, neck, under eyes and even hands.
– It essentially helps to "plump up" and revitalise your skin, potentially improving the texture or appearance of the skin and reducing the visibility of fine lines.
– Skin Booster Injections may also help reduce the visibility of old acne scars.
– You'll notice benefits quickly, just a few weeks after your treatment and cumulatively for several months afterwards.
– Top up (maintenance) treatments are usually only required at about the six month to 12 month mark but this can vary from patient to patient.