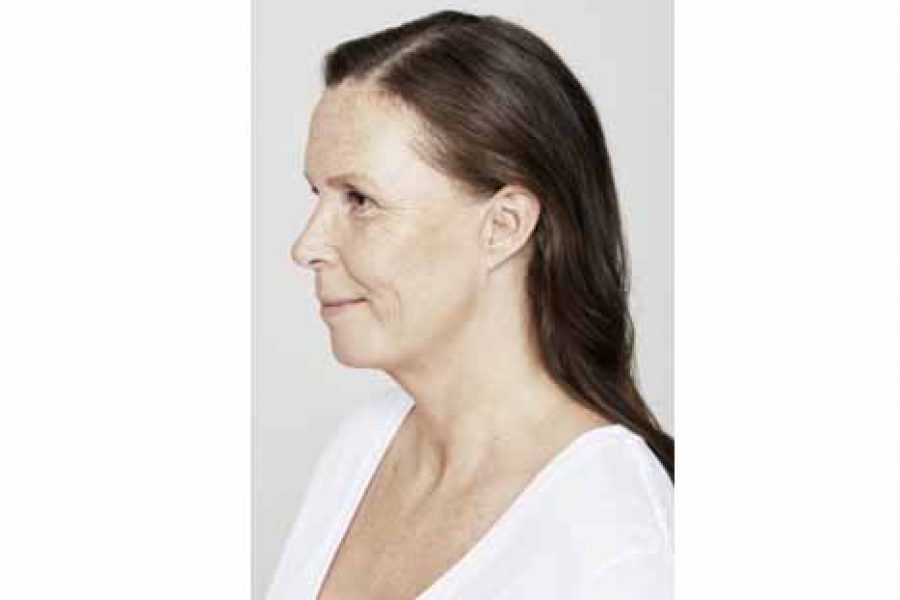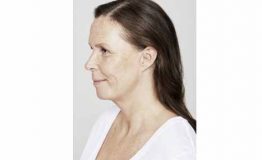 SKINBOOSTER
Skin boosters are micro injections of dermal fillers in the skin. Contrary to dermal fillers which are injected beneath the surface of the skin to voluminous and give a fuller look to the face, skinboosters are injected into the skin to hydrate and improve skin quality.
Skin booster is done with the help of fine dermal fillers which can be used to treat large areas of skin including hands, neck and face to improve the hydration quality of the skin. Skin boosters are applied with a mesotherapy gun which consists of fine, needle-like structures that deliver a specific amount of dermal filler to a specific area.
It uses a suction mechanism to bring the skin to the needles in order to provide an even distribution of the derma filler up to 1 mm of the skin. The depth of injection can be modulated by the injecting gun. A numbing agent is applied prior to the treatment which makes the treatment a comfortable experience without any noticeable pain. You can also opt out from the numbing cream since the suction helps to alleviate any discomfort.
During the treatment, multiple injections activate the fibroblasts which promote new collagen and elastin formation. Due to this increased level of new collagen and elastin, the treated skin looks much younger with a glowing and plump texture.
The dermal fillers that are used in skinbooster treatments are non-cross-linked fillers which make them highly fluid and less viscous. Unlike the cross-linked fillers which produce a fuller look, skin booster treatment does not result in any lumps whatsoever.
Are you a good candidate for Skin Booster?
Skin booster treatment is suitable for many (if not all) people except for pregnant and breastfeeding women. It is highly recommended for those who are looking for a reliable, long-lasting and suitable treatment to improve their skin's quality.
The skin booster treatment does not aim to reduce fine lines or fill in wrinkles. Rather it focuses on nourishing and hydrating the skin by forming new collagen and elastin in the long term. Following the skinbooster treatment, patients report a dewier, more natural-looking glow with combination boosters for skin texture, which also slows the ageing process.
The skin booster treatment works extremely well when combined with other skin treatments. It enhances the effects of other treatments giving our patients more than what they had expected. You can take a combined treatment for skin booster along with skin laser treatments, Infini RI needling, skin tightening and other dermal filler procedures.
Benefits of Skin Booster
Skin booster is an effective treatment which renders healthy skin by stimulating the production of elastin and collagen. Many benefits are associated with skinbooster treatment:
Skin boosters help restore the lost balance of the skin by rendering a much smoother and finer experience.
The dermal fillers are very fluid which gives a smoother look to the skin
With the increased production of collagen and elastin, patients notice a firmer and younger looking skin
The treatment does not have any side effects and is usually suitable for all skin types
After a few treatments, as advised by your medical practitioner or dermatologist you will find your skin looking more radiant, flawless and elastic than before. The skin of your hands, face and neck can be improved by using this method of skin treatment.
Injections are typically used over the course of 2-3 treatment sessions, with 2-4 weeks apart, to restore your skin's elasticity and smoothness in a gradual manner. If you want long-lasting effects, make sure you go for maintenance sessions (approximately 6 months apart) regularly.
There are no side effects related to skin booster in most cases, however, some do experience redness, swelling, inflammation which tends to reduce by the 2nd day of the treatment. Skin boosters make your skin look healthy with a natural glow from within.
If you want to know more about our skin treatment sessions, please contact us via email or phone number and we will get back to you within 24 hours. Our medical team will get in touch with you and help you choose the right skin treatment at a cost-effective price.
PROFHILO: Remodel your face in 5 minutes.
Profhilo stimulates the skin cell receptors to counteract skin laxity and improve and restore firmness of the skin.
One of the highest concentrations of hyaluronic acid on the market, Profhile not only boosts and hydrates the skin, but also remodels ageing and sagging tissue. The most common areas of treatment include the face and neck and can also be used for the décolletage, hands, arms, knees and abdomen area where it would effectively treat skin laxity. The treatment is suitable for men and women as well as offering skin benefits for patients of all ages.
Profhilo is preferred by patients as it has:
Reduced number of treatment session

Reduced number of injection sites, therefore reduced discomfort per session

Reduced and eliminated downtime

Optimal results visible after only 2 treatments with 1 month interval.
RESTYLANE
Skin Boosters can be used to treat a range of areas including the face, neck, décolletage and hands. They are most commonly used on the lower face, and are a perfect treatment for smokers lines. Restylane Skin Boosters works to improve skin texture and hydration around the mouth, chin, lower cheek and necklines. 
Session should be done every 2 weeks, for 2-3 sessions.
RRS HYALIFT 75 – Hyalfit or Spanish injection
3ml Skinbooster that helps in:
Face lifting
Collagen Production
Treatment of fine lines, wrinkles and large pores
Treatment to unify the color
Skin glowing
We can use Hyalift for Face, neck and hands
AMBER
In this treatment we use 3ml of Hyaluronic acid and succinic acid which helps in :
Skin regeneration
Skin brightening
Skin Firmness
Treatment for Hyperpigmentation spots
Restore and maintains the right water balance
5-6 sessions, with 2 weeks interval
PROFOUND
This treatment is a special type of mesotherapy which works mainly on hyperpigmentation and uneven skin color. With profound treatment, you will see the skin brightening and radiance from the start of the treatment and throughout the course which include 5-6 sessions with 2 weeks interval.
MESOGOLD STAMP
MESOGOLD Gold Stamp Therapy can be used to improve the skin quality of your face, along with any sun-exposed areas such as the neck, décolleté and hands. This is an ideal therapy for aged skin and preventative treatment for those not yet experiencing the full effects of aging skin; Patients feel relax without fear of the needles and they can see real results, plumpness and an immediate natural looking effect.
Concept
MESOGOLD Micro-needling the skin regenerates naturally through physical stimulation, enhancing the absorption of effective ingredients through micro-holes of skin.
Application
Spiral Groove microneedling system that can be personalized with any kind of combined serum infusion
Benefits
MESOGOLD micro-needles are thinner than hair (<130 µm or 0.133 mm)
No pain and convenient
None allergic due to its platinum 24K gold plated needles
Excellent effectiveness of prompt absorption with rich-nutrient ingredients