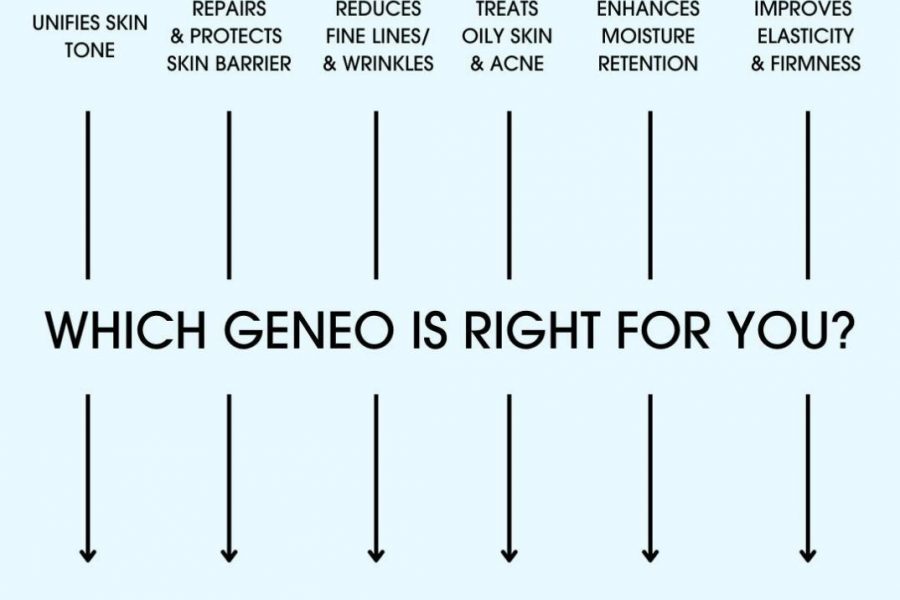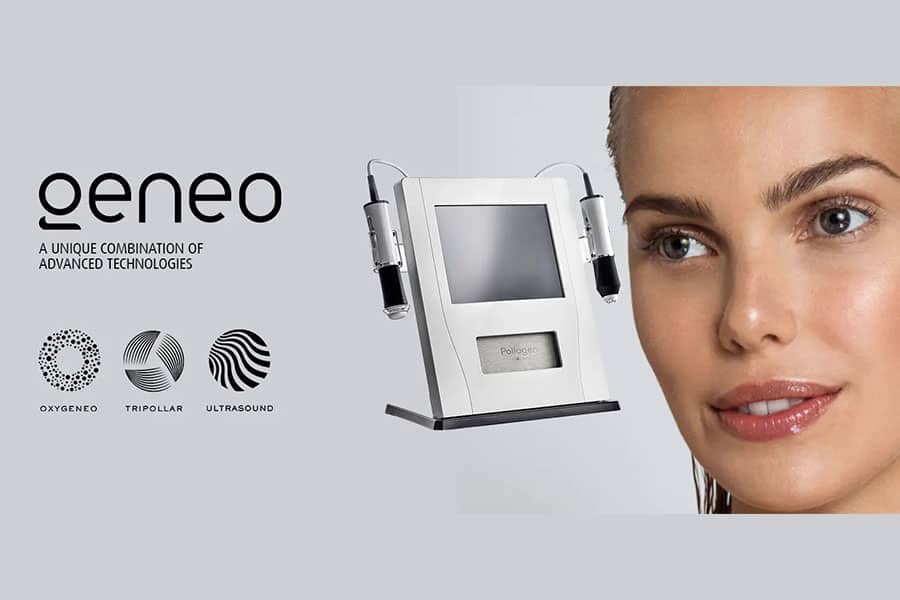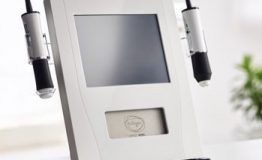 Oxygeneo Facial
This 'superset' facial provides three effective facial treatments at the same time. It combines gentle exfoliation, natural skin oxygenation, and deep facial rejuvenation, with the infusion of essential revitalizing nutrients for a smoother complexion and younger-looking skin. Best for busy people who want to get the most skin benefits in the shortest possible time.
What is OxyGeneo?
Similar to the glow that you get from natural hot springs, the treatment is the world's first system that significantly increases the nutrient-absorption capacity of the skin through three unique rejuvenation methods such as gentle skin exfoliation, effective nutrients infusion and natural skin oxygenation from within.
Oxygeneo is the latest innovative technology in the field of beauty and aesthetics. We call it the  3-in-1 super facial technology. It involves radio frequency (RF) technology combined with oxygeneo.
What happens is that there is exfoliation, natural oxygenation and infusion of nutrients in our skin.
5 types of formulation you can choose from
Oxygeneo has 5 formulation, depending on your skin needs.
DETOX- Green Tea Facial
Benefits:
Removes toxins and impurities from the skin
Alleviates irritation and redness
Helps to prevent oxidative stress and premature skin aging

HYDRATE – Blue Spirulina
Benefits:
Rehydrates and moisturizes dry skin
Repairs the skin barrier function
Reduces redness and inflammations

BALANCE – With Activated Bamboo Charcoal
Benefits
Mattifies oily skin
Purifies Clogged Pores
Clears toxins & bacteria

ILLUMINATE – With Vitamin C
Benefits
Brightens and evens skin tone
Reduces signs of pigmentation
Protects from sun damage

REVIVE – with Red Algae
Benefits
Reduces fine lines & wrinkles
Increases firmness & elasticity
Helps to prevent premature skin aging
Exfoliate. Infuse. Oxygenate
The treatment duration of the superfacial treatment is about 60-90 minutes. The process starts with cleansing, wherein the face is washed with hypoallergenic cleanser to remove the excess dirt in the face.
After cleansing, the use of RF technology follows. The RF technology enables contouring and lifting of the skin. It removes the dead skin through gentle exfoliation as it prepares that skin to receive the active nutrients.
After exfoliation comes infusion of the nutrient-rich active gel through massaging onto the face the Capsugen that is attached to the applicator.
The Capsugen and nutrient rich once have contact with the skin, it create a chemical reaction. That chemical reaction produced carbon dioxide. Once carbon dioxide is abundant in the face, the effects are good blood flow in the skin and rich oxygenation.
Is it suitable for all skin types?
OxyGeneo treatments are suitable for all skin types – any age, ethnicity and pigmentation and even for those who have light scars.
What are the benefits of this treatment?
Benefits of the oxygeneo technology includes skin plumping and hydrating, increased collagen, reduces hyper-pigmentation, improved cell production, reduced appearance of lines and wrinkles and renewed youthful glow.
Will you get immediate results?
Yes. The treatment provides results by treating the skin at a deeper level, thus making the results visible at first try. "The best thing about OxyGeneo™ is that it is a relaxing yet effective facial that rejuvenates the skin from within. Through its massage-like skin exfoliation and natural oxygenation process where the vitamins are literally infused into the skin, you will see and feel the stunning results immediately.
How often should you have the treatment?
To treat skin issues, a once-a-week treatment is recommended. Ideally, once a week. We recommend having it in six consecutive weeks and then after the six weeks, you can do it on monthly basis.

GENEO BENEFITS
Immediate results that stay
Effective formulations and treatment kits that provide immediate and long-lasting results, for revitalizing, purifying, and rejuvenating the skin, and achieving overall improvement of skin texture and appearance.
Personalized and versatile
A single platform containing 3 powerful technologies that can be used in synergy to answer specific needs and desires.
Safe and pleasant
Tested and validated technologies, designed to stimulate the body's natural healing mechanisms, with minimal discomfort and downtime.