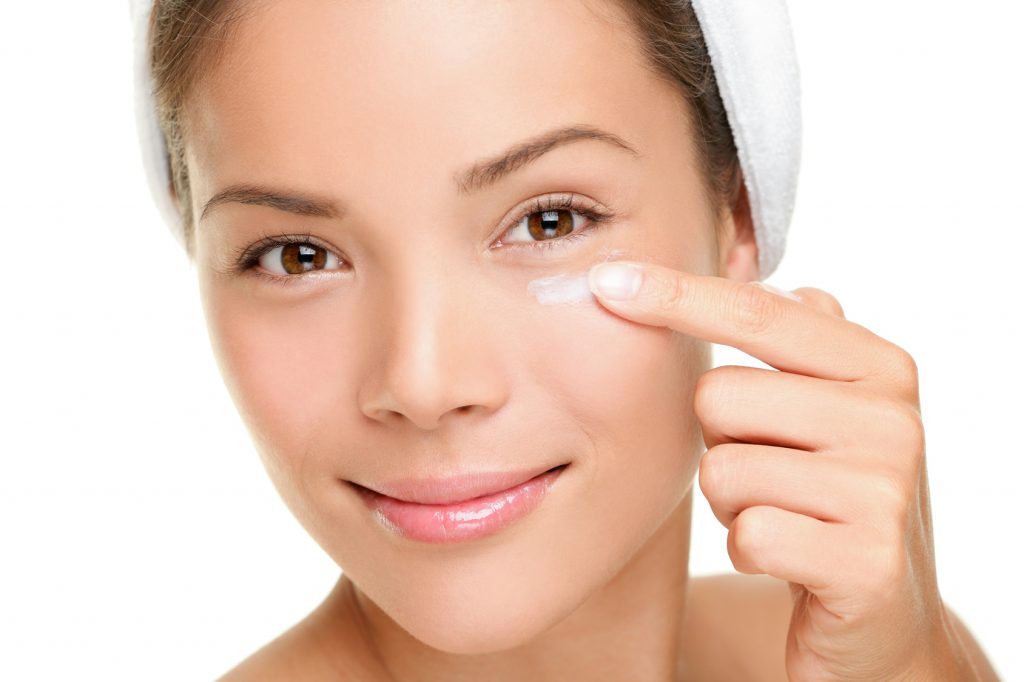 Dark circles can make you look tired, stressed and even older at times. These may be caused due to the heavy work load that you might be facing at office or lack of sleep or just improper blood circulation. Treating under eye dark circles is important as it can alter your personality, and even boost your confidence. There are many treatments available for dark circles, under eye fine lines and wrinkles these days. Some of the most common and effective treatments are:
Carboxy treatment
Carboxy therapy helps improve skin elasticity, stimulate collagen production, improve circulation and reduce the appearance of fine lines and wrinkles along with destroying localized fatty deposits. Carboxy therapy is most commonly used in treating dark circles to reduce discoloration under the eyes.
It refers to induction of controlled administration of carbon dioxide gas for therapeutic purposes. Carboxy therapy has been used for treating stretch marks, cellulite and hypertrophic scars with impressive results. Carboxy therapy uses carbon dioxide which is a natural constituent of our very being. We breathe in oxygen, and we exhale carbon dioxide which implies that it is present in our system with every breathe we take. Thus, there are no risks associated with carboxy therapy.
Under eye dark circles are formed due to poor circulation beneath the lower eyelids, hollow depression, insufficient sleep or a darkened pigment. By injecting a controlled amount of carbon dioxide gas beneath the skin of the lower eyelid, the blood circulation improves and thus reduces the appearance of under eye dark circles. Carboxy therapy takes hardly 5-10 minutes, and is virtually painless with negligible side effects.
In order to achieve an optimal result, you can go for a series of 2-6 treatments taken one week apart. Carboxy therapy is also known to treat cellulite and stretch marks. It can be effectively used on the eyelids, neck area, face, arms, buttocks, stomach and legs.
Downtime with Carboxy Therapy
Carboxy therapy has a very little downtime. Injections are used to infused carbon dioxide gas beneath the skin of the lower eyelid to improve blood circulation. The body has all the active systems to eliminate the small amount of carbon dioxide injected during the treatment within just a few minutes. The patients can leave the office and immediately get back to their normal lives after having a carboxy therapy treatment.
Because of its negligible downtime, patients often rely on carboxy therapy for a quick, effective and safe under eye dark circle removal treatment. There are no risks associated with this treatment and is safe for almost everyone who has dark circles.
Side effects of Carboxy Therapy
There are no major or significant side effects linked with carboxy therapy. However, some patients have observed a slight redness, puffiness, bruising and ant-bite like pain at the injection sites. These side effects last from one to five days and subdue without any external treatment or medication. No long-term side effects have been reported so far.
Laser Treatments
Under eye veins are usually caused due to old age, however, in some cases it is a hereditary trait that children carry on from their genes. As you age, your skin becomes thinner and more fragile which reveals the veins under your eyes. These veins can often appear in the form of dark circles due to their bluish colour which can make you look tired and uninterested all the time.
Under eye veins or dark circles are difficult to deal with at home using natural remedies. It is important to consult a dermatologist or medical examiner for getting an under-eye skin treatment in order to get rid of all the visible veins or dark pigmentation. Laser treatments are one of the most reliable, effective and convenient options available for under eye vein removal.
What's great about laser treatments is that it is a non-invasive, safe and potential skin treatment which stimulates the blood flow under the eye area. This helps in targeting under eye skin cells and the veins placed directly beneath it. Laser treatments generally take 15-30 minutes depending on the severity of the skin problem, age of the patient, laser used and the experience of the professional performing the test.
Laser treatments for under eye vein removal is a safe treatment with fewer complications and negligible side effects. In fact, one of the things to consider while thinking about laser treatments is that they are painless with no recovery time involved.
The veins are eliminated instantly which means you can see the results immediately. There is no downtime associated with under eye vein removal laser treatments, so you can continue your daily activities right after your treatment is finished.
Apart from reducing the appearance of veins under the eyes, laser treatment can also be combined with other treatments to reduce pigmentation, fine lines, wrinkles and acne scars. Laser treatments can help give a smoother and younger looking skin.
Chemical Peeling
Chemical peels are the most simple, effective and efficient method of skin treatments, especially for reducing pigmentation, darkened skin, acne scars, marks or uneven skin tone. Peels can be broadly classified under superficial, medium and deep chemical peels based on their penetration levels and how they affect the skin.
Superficial chemical peeling is the most basic form of chemical peeling which uses a chemical solution to remove the uppermost layer of your skin aka the epidermis layer. Light scarring, damaged tissues appearance and dark circles can be eliminated or reduced using chemical peeling.
Medium chemical peels are used to treat deeper skin issues such as hollow dark circles, scarring, acne marks, fine lines and even mild wrinkles. They remove some areas of the topmost layer of the skin and also remove the middle layer of the skin known as dermis.
Deep chemical peels are used to target the deeper tissues of the skin. It is advised that you do not go for multiple deep chemical peels as it can damage your skin severely. One deep chemical peel treatment is sufficient enough to produce great results including removal of dark circles, pigmented skin, discoloration, acne scarring, marks, etc.
A chemical peel treatment can be combined with other cosmetic procedures to get anti-aging treatments or even smoother and younger looking even skin tone. Chemical peels are highly effective in removing under eye dark circles, apart from this chemical peel can be used on the face, neck, hands and other body parts as well.
Before going for a chemical peel treatment, consult with your doctor and talk about your previous medical history, current medications, any specific conditions linked to heart, liver, lungs or skin. While these precautionary steps might not be mandatory for a light chemical peel treatment, it is advised that you follow proper procedures and consultation if you are planning to go for a medium or deep chemical peel treatment.
Discuss about your expectations from the treatment with your dermatologist so that they can find a suitable treatment for you. Ask them about the risks involved, side effects linked to various treatments and whether or not you make a good candidate for a particular treatment.
If you want to know more about affordable skin treatments in Dubai, feel free to connect with our team of dermatologists and medical experts. Book your appointment now.